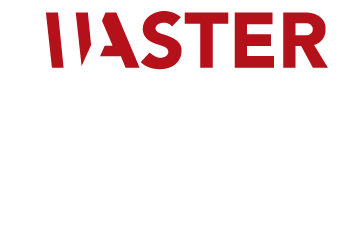 First-level Short Specialisation degree
"Surface Treatments For Industrial Applications"
The master was born in 2001 from INFN's desire to further enhance its High-Tech know-how in the field of particle accelerators, assisting the university in setting up a specialized training path available to both young graduates and local industries.
Integrated into the training proposal was a highly original Technology Transfer model, based on the strategy of transferring to the industry the High-Tech developed for particle accelerators.
In 2011 at the "Tesla Technology Collaboration" Meeting in Beijing, the Board of the International Linear Collider, an accelerator whose design involves 80 institutes from 35 different countries, granted the patronage to our Master recognizing it as a hotbed of human resources "highly educated "Of possible interest for the community of" acceleratorists "
In 1986 the Prof. E. Palmieri started building the Surface Treatment Laboratory, a laboratory worth around 8 million euros, equipped with the most advanced equipment where the students of the Master prepare the project work.
The reference to industry in the title of the Master is not a theoretical reference, but a daily interaction. Each student in fact carries out his thesis work on a machine worth at least 200,000 euros. For this reason the students have never been more than 8. However, each of them is included either in industrial research or in a research topic in the R&D framework for Tesla Technology Collaboration.
The Master serves as a ferry to the industrial and academic world of work.
The most prestigious award received was in the Aula Magna in 2011 by the research group directed by Prof E. Palmieri: the Giorgio Pagliarini Quality of Development Award, awarded by the Rotary Club of the Province of Padua for Technology Transfer to the enterprise.